[110924/NEW+PIC] Final video about 'Super Junior Kim Heechul talks about KATC' will be release soon!
TAKE OUT WITH FULL AND PROPER CREDITS! DO NOT HOTLINK!

Credit: KATC Blog

Re-uploaded and posted: Channie@BCwithSJ13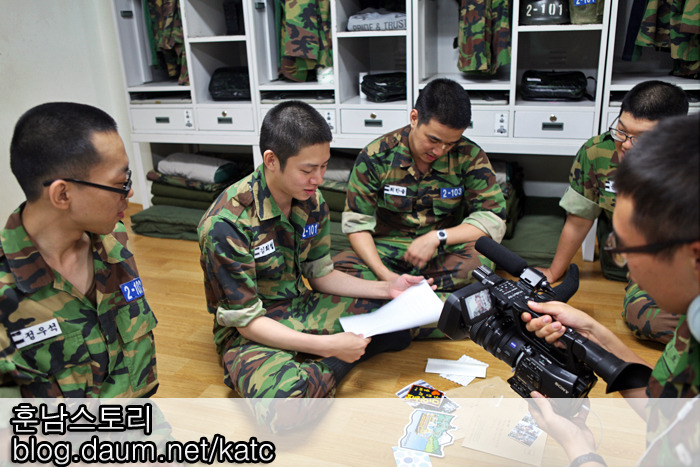 Thanks to all who visited KATC offical blog, 'Hoon Nam Story'. It has been already three weeks since Super Junior Kim Hee-Chul joined KATC… We're going to introduce 'Super Junior, Kim Hee-Chul talks about Korean Army Training Center', which will show you how Hee-Chul spent 4 weeks of training at KATC. We're in the process of editing video clips, and the final cut (including video and photos) will be uploaded on next Monday. Contents of final cut are highly influenced and reflected by Super Junior fans' comments on this blog. Also, from the last video clips about Kim Hee-Chul enjoying Choo-Seok, truth of Hee-Chul having photos of So-Hee from Wonder girls will be revealed. You won't be disappointed. Please come visit, and enjoy! Thanks!